The Norwegian e-commerce giant Komplett started its journey some 20 years ago while selling computer hardware and electronics online, but has over the years developed into a large-scale retailer with a product range including more or less everything from home furnishing to car-related products. The Komplett Group, with headquarters in Sandefjord, Norway, has 800 employees and a turnover of around €770 million in 2015.
- We want to take the lead online. Just like Amazon we want to be the company customers turn to when they need something, whatever that might be. So day by day we take in new categories. It is safe to say there will be more product areas in the future, said Ingebjørg Tollnes, Communications Director of Komplett Group, to Ecomony's sister site Ehandel.se.
Taken on Germany Through Acquisition
Over the years, Komplett group, has acquired several Scandinavian companies out of which some have continued to use their original name. A year ago the group announced it would move outside the Nordics with the acquisition of Comtech, a German online retailer which has a product range including for example home electronics and computer parts.
- With close to 80 million people Germany is a very exciting market for us. The online retailer is well established and we will together with the local management create future growth. The acquisition will contribute to larger volumes but above all new competences that are interesting to us. We have ambitious plans for the Nordics, but we also wish to have a presence in nearby countries, said Ole Vinje, CEO of Komplett Group.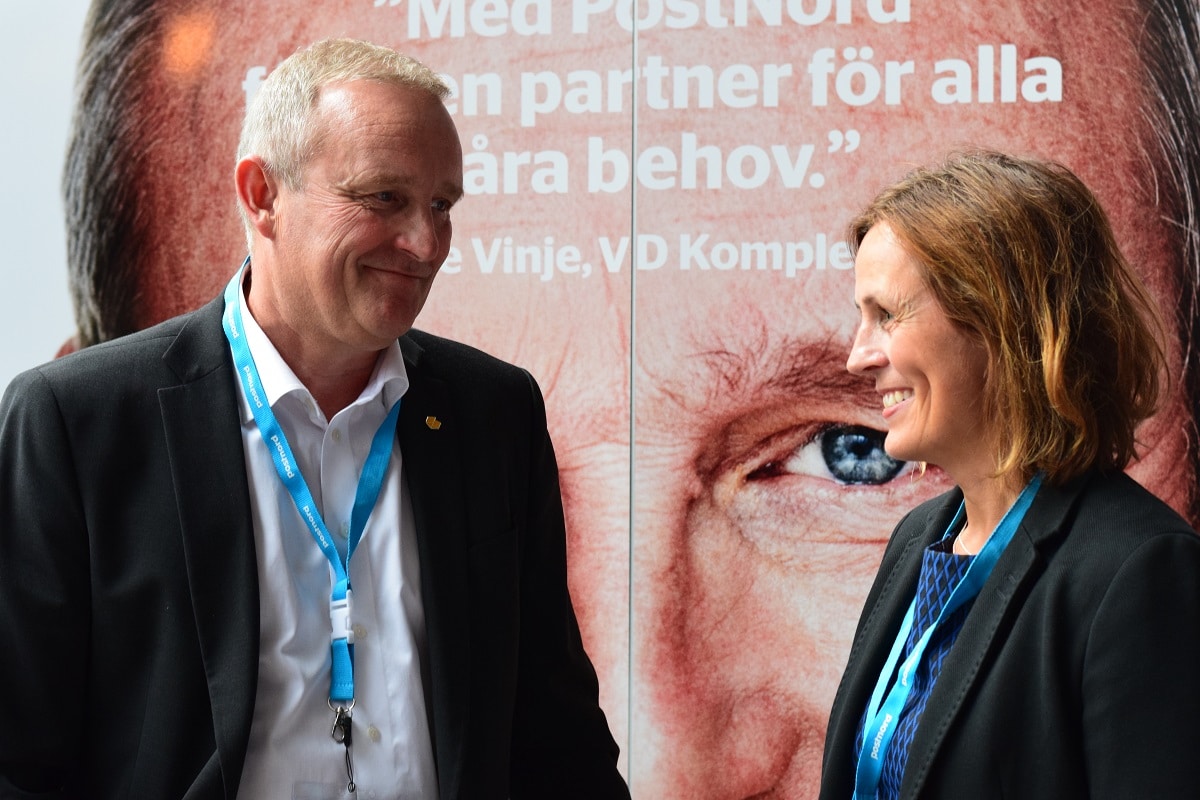 Ole Vinje and Ingebjørg Tollnes, Komplett Group
Apart from buying other companies Komplett enters new markets through launching new web shops in new segments. The group recently opened the online pharmacy Komplett Apotek, with the plan of turning it into Norway's largest pharmacy.
Plans on Launching Marketplace
The company has also revealed plans of investments in groceries, as well as a marketplace for other companies to sell their products on.
- We believe that eventually customers will have somewhere between five and seven places, rather than 30, where they do their shopping. By then you are likely to go to sites you concider to be safe and well functioning, Ingebjørg Tollnes said to Ehandel.se.
Ehandel.se has previously asked Komplett Group's CEO Ole Vinje if Komplett Group feels challenged at all with keeping together the smorgasbord of sites, brands and ranges of products.
- It depends on how you organize it. You have to develop all businesses in the best possible way, and the acquired businesses have to go well together with your systems and logistics. But there might very well be a limitation. There are areas, like shoes for example, which we find hard to reach good progress in.