Mapiful launched in February 2015, a service that makes it easy for anyone to order a map of any place on the globe. It all started with a cup of coffee and four guys, Edvin Brobeck, Nils-Erik Jansson, Anders Josefsson and Johan Thorsson, who hoped to combine their love for technology, design and maps.
The original plan was to create a game similar to Snake that took place on top of maps from the real world. But then one of the founders realized that he wanted to have a map of his favorite city on the wall, and the idea of Mapiful was born.
– We are all entrepreneurs in our own fields. A lawyer, a web guy, a economist and a software developer. When we build things together we combine all our knowledge and experience from our various industries, and the result is, if i may say so myself, pretty good, said Edvin Brobeck.
Started Getting Orders on the First Night
On the same evening Mapiful was launched the orders started to come in and over the past year Mapiful has sold maps to more than 80 countries. The company has grown organically and handle just about everything on their own, except from the production.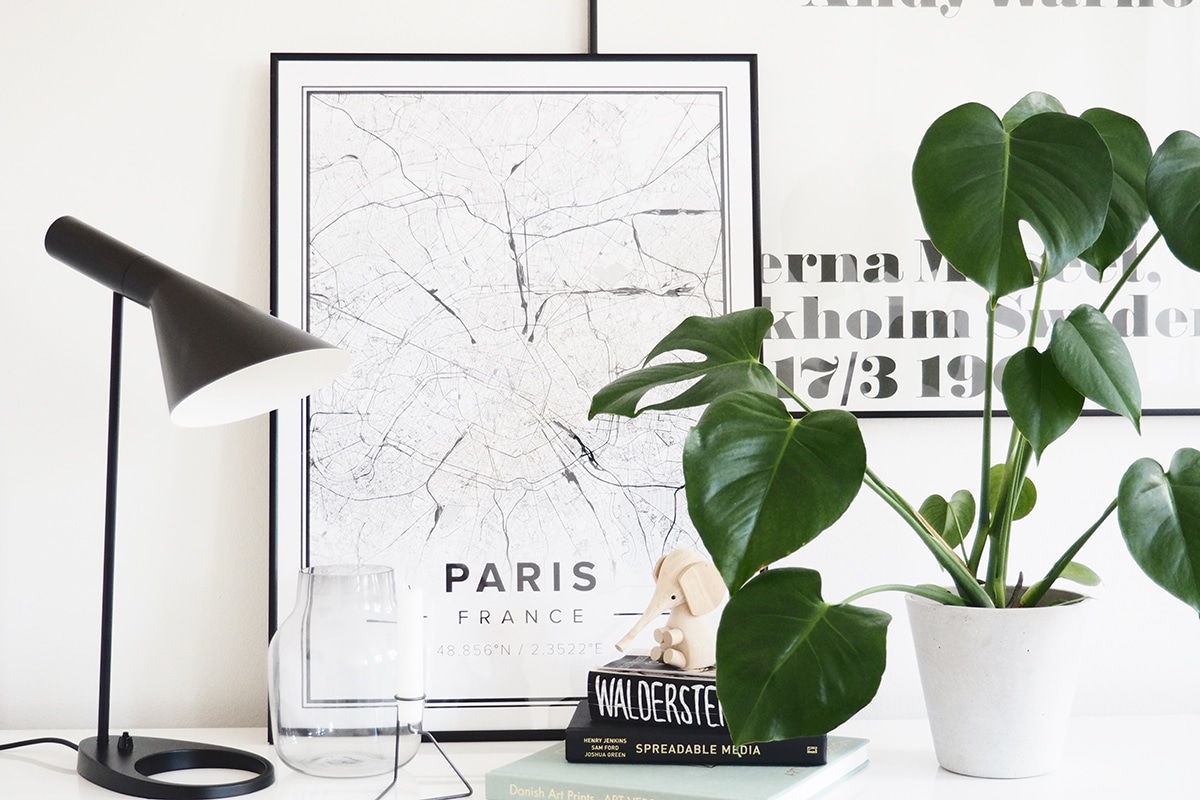 Mapiful lets you put any place in the world on a map poster
Each map is a flat $60, including worldwide shipping, and the design process is fairly simple. Stick with the default settings to display the city, country, and coordinates of your chosen location, or switch up the labels for a more personal touch. You can also change the poster layout, orientation, and size.
– There are some things that I think makes Mapiful a little different in the e-commerce segment. Most obvious is perhaps that we from just one product can create endless personal variations based on the same information and offer everyone something unique and personal, said Edvin Brobeck.
Looking for New Partnerships
On the surface Mapiful certainly may be perceived as a fairly simple service, something it´s supposed to be for the customers, but it is in fact quite complex.
– In order not to violate any licenses or copyrights you need to build your own map rendering solution, imagine your own Google Maps. We have also used the team's skills to the fullest, for example by automating our accounting which quickly becomes very challenging when trading internationally.
And according to Edvin Brobeck 2016 may very well be a an exciting year. Much thanks to new cooperations with other retailers, both online and offline.
– We have a few select retailers who has designed and sold their own editions. The results have been very favorable, and one of our physical pilot stores in Varberg, Sweden, sold out in less than two days.